Newsletter T4W7
Acknowledgement of Country
Today we acknowledge and pay our respects to the First Peoples, the traditional custodians of the lands and waterways and thank them for their continued hospitality.
We acknowledge and celebrate the continuation of a living culture who have lived with Creator God through creation of land, sea, waterways and life.
Prayer
Leadership & Stewardship
Principal's Message
Dear members of the OLHC school community,
PFA Community Picnic
Next Friday, November 24th the PFA are hosting a Community Picnic. It will be an opportunity for families to come along to school for some light entertainment and mingle with other school families and friends. The PFA will have numerous food and activity stalls set up including…..
Twistto Potatoes

Juns Home Kitchen - Dumplings & Spring Rolls

Mini Pancakes - Dutch Cafe Poffertjes

BBQ



We would love to see you there supporting your school. I wish to thank Shannon Rea for driving the organisation of this with the PFA team in support. These volunteers do this to build community spirit and help bridge a funding gap for Catholic schools like ours. We are indebted to them.
Social Action
One aspect of our Inquiry-based education program is the encouragement of social action. This allows children to make meaningful connections between their learning and real life. A recent example of someone taking social action has been by Rocco Waterson-Locke in Grade 6. Rocco has a personal family connection to Peter MacCallum Cancer Center and has been fundraising over the last few weeks. On Friday, December 1st, Rocco is going to have his impressive mullet cut off and OLHC is going to support his initiative with a casual clothes day and gold coin donation. This is optional and if children wish to donate a gold coin, they can wear casual clothes (with a hint of purple.) Please see Rocco's excellent proposal in the community section of this newsletter.
Year Level Stalls:
Foundation Foundation- Lolly Stand

Year 1- Hair/face painting

Year 2- Icy pole/fruit box

Year 3- Plant & produce stall

Year 4- Bake sale

Year 5- BBQ

Year 6- Spinning Wheel
We also have available approximately 29 Young Entrepreneurs Stalls
Making way for new stock
All polo's, long & short sleeved reduced to $8 plus an extra 20% off today
Important Dates Term 4
20th Nov - 1st December - Foundation, Yr 1 & 2 Swimming Program
Friday 24th November - PFA Community Picnic 5pm - 7.30pm
Wednesday 29th November - Yr 6 I AM Evening 6pm - 7pm
Thursday 30th November - 2024 Foundation Transition 1 & Parent Information Session
Fri 1st December - Wear a Splash of Purple Casual Clothes Day - Gold Coin Donation
Mon 4th - Mon 11th December - Yr 6 Beach Safety Program
Tuesday 5th December - Yr 2 Poetry Cafe
Wednesday 6th December - 2024 Foundation Transition 2
Thursday 7th December - Yr 6 Graduation
Friday 8th December - Yr 5 Fun Day
Monday 11th December - Yr 4 Fun Day
Tuesday 12th December - Orientation Day & Second-hand Uniform Sale
Wednesday 13th December - Foundation & Yr 3 Fun Days
Thursday 14th December - Yr 1, 2 & 6 Fun Days
Friday 15th December - Students' last day for 2023 finish @ 3.25pm
Monday 18th December - Staff's last day for 2023
Our school has partnered with an independent provider called TheirCare to provide exceptional Outside School Hours Care services for our school community.

The program is available for all children at Our Lady Help of Christians Primary School East Warrnambool from 6:45am until 8:45am in the morning and from 3:25pm until 6:00pm each school day.
During School Holidays & Pupil Free Days the service will operate from 6:45am until 6:00pm.
Families wishing to use this service can visit the TheirCare website: www.theircare.com.au
Families are eligible for a Government Rebate called the Child Care Subsidy which can reduce the cost per session by up to 90%.
More information can be obtained by contacting the school or ringing TheirCare Support Team on 1300 072 410.

TheirCare provides a stimulating and safe environment for all children. During sessions, children develop life-skills, friendships, confidence and creativity through play-based programs.
Teaching & Learning @ OLHC
A Message from Mr A
Week 7 Term 4
SWIMMING F-2
Next week our F-2 students begin the swimming program which always signifies we are coming to the end of the year. It is a busy two weeks for our Junior grades as they participate in daily swimming lessons at Aquazone. With this comes an increased level of tiredness and we will support them through this. Can parents please ensure all swimming gear and school uniforms are correctly labelled, in particular the school dresses.
GRADE 2 INQUIRY- POETRY CAFE
The Poetry Cafe is fast approaching for our Grade 2 level as a culmination of their Inquiry unit this term. The students have an opportunity to present some of their chosen poetry to parents who visit on Tuesday 5th September. Here is a collection of alliteration poems from 2SS-
Holly happily hopped with hippos on holiday holding a hurricane of hats.
Annoying Archie and Annie ate apples, apricots and acorns with an ape.
Nanna nibbled on new noodles while Nelly Numbat came with a net. Lottie Moore
Layla loves looking at little lizards and doing limbo while drinking lemonade.
Layla likes looking at lizards while licking a lollipop and holding lilies.
Annie the ape ate an apple and apricot in an aqua room. Layla Williams
James jellyfish ate jelly while jumping and telling jokes.
Happy Harry hopped on hotdogs at half past five.
Feathery Fiona found five fish funnily swimming. Lucy Gaffy
Archie ate an apple full of ants, amazingly awesome Archie is still alive Archie Britnell
GRADE 6 INQUIRY- I AM
Our Grade 6 students are busy finalising their passion projects for their I Am Exhibition on 29th/30th November. Parents and special people are invited on Wednesday night to view the exhibition from 6pm-7pm and the school gets to view it on Thursday. The Grade 6 teachers might be able to lay claim to the busiest term with Graduation also on the horizon. Good luck to our most senior level.
SCHOOL REPORTS
The Semester 2 reports will be released on Friday 15th December through PAM.
A reminder for our Community Picnic next Friday 24th November from 5pm. This is a great way to relax and socialise as a community. Bring your friends and family for a great night.
Thanks,
Naish
Cyber Safety Bits with Ms Fitzgerald and Mrs Murfett
Hello Parents, Guardians and Friends,
Each week the Digital Technology teachers Ms Fitzgerald and Mrs Murfett will be bringing you new cybersafety tips and what is going on in the technology room this week. If you have any questions or concerns regarding cybersafety please contact us on:
Sarah Murfett: smurfett@olhcwarrnambool.catholic.edu.au
How to Help Kids Balance Phones and Screens with Sleep
At this time of year our children start to get especially tired. Below are some tips for managing TV, tablets, phones, and tech so your kids can get a good night's sleep from Common Sense Media.
Phones and devices are a major part of a kid's daily routine, and that extends to nighttime as well. In fact, over half of preteens and teens surveyed by Common Sense reported using their phones overnight.
Not getting enough sleep can affect children's physical and mental health. Staying up too late can even impact their attention, behavior, and development. When it comes to screens and sleep, there are a few things to remember:
Blue light at night

interrupts natural sleep rhythms

. So it's best to avoid it before bed. (Blue light from the sun keeps us alert during the day. The highly concentrated blue light from screens does the same thing.)

Just using a device is stimulating. Using screens before bed makes it harder to fall asleep, because they keep your brain alert when it should be winding down.
Young people can face a lot of pressure during the day. So it's understandable that many turn to their phones to relax. Try to help your kids reflect on their tech experiences without judgment. Then, check out these ideas on Common Sense Media to support them in balancing their tech use at night.
https://www.commonsensemedia.org/articles/how-to-help-kids-balance-phones-and-screens-with-sleep
Yr 6 Passion Projects - I AM!
Awards
Classroom Awards
Foundation
Mason Boswell
Lincoln Cleverley
Mason Nadaraj
Freddie Rowan
Ada Gore
Jack Macdonald
Yr 1
Daisy Meade
Tate Morfett
Harper Holloway
Amelia Murphy
Margot Green
Yr 2
Vincent Lamb
George McCulloch
Finn Fogarty
Ned Ellerton
Amelia Surtees
Violet Barlow
Arzdeep Kaur
Yr 3
Ned Busuttil
Gemma McConnell
Jaxson Aiken
Zara Morfett
Harry White
Xavier Lowe
Yr 4
Lilly Harris
Beau Morrison
Charlie MacDonald
Hayley Bonnett
April Theobald
Hugo Lamb
Yr 5
Sonny Morgan
Schuyler Smits
Alicia Martin
Oliver Carr
Ed Thornton
Mira Brightwell
Yr 6
Edith Harris
Mia Borthwick
Nash Talbot
Hugh McCarthy
Spirit of Our Lady's Award
Pippa Knowles
Layla Sherlock
Audrey Sheldon
Lola Paton
Asher Purcell
Samantha Tims
Charlie Miller
Ollie Doherty
Faith & Culture
Parish Office Hours: 9am - 4pm Monday - Friday
P: 5562 2231
E: southwestcoast@ballarat.catholic.org.au
Faithful in Small Matters
(Matthew 25: 14 - 30)

I was talking to a group of small children about the gifts God had given them. One girl seemed unconvinced. Her older sister, she told me with dewy-eyed admiration, had all the talent in the family: intelligence, athletic ability, and creativity. She herself, however, had none.

On the contrary, I assured her, she had many gifts of her own. She had a generous love for her sister, a pleasant personality, a warm smile, and a way of making people happy to talk with her. These were talents from God, too, and I urged her to name other things she was good at that were less obvious than these.

Some weeks later I was at home, having a bad spell of writer's block, and began to feel frustrated with the blank computer screen. Going to the mailbox to retrieve my letters, I noticed one printed in pencil. It was from the little girl I had spoken with, and inside the envelope was a crayon drawing with these simple words pencilled alongside: You have talents. God created you to use your talents. NAME THEM. In a moment, my sense of failure was gone, replaced by a child's wonderful courage. She gave the story of the talents back to me multiplied, and I got back to work exhilarated.

What talents have you been given by God, and how have you invested them?
Not Always Nice

Jesus continued, "It is like a man going off on an extended trip. He called his servants together and delegated responsibilities. To one he gave five thousand dollars, to another two thousand, to a third one thousand, depending on their abilities. Then he left. Right off, the first servant went to work and doubled his master's investment. The second did the same. But the man with the single thousand dug a hole and carefully buried his master's money". (Matthew 25: 14 - 18)

Working in my dad's grocery store as a teen, I was taught that the customer is always right and to smile at them no matter what. One day as I was at the at the cash register, a stranger asked me for change for a $20 note and then a ten and then a five. I was responding with my dazzling smile when my sister slammed the register drawer shut. Then he told the customer to get out of the store right away. I was dumbfounded. My sister explained that it was a scam and that the register at the end of the day would be at least $20 short. She was right. The next time someone tried it on me, my smile vanished as I told them to leave before my sister and I called the police.

There are times to be nice and times to be not so nice. The parable of the talents reminds us how "nice" God has been to bless us with so much. But with those gifts comes an important responsibility: to use them and share them in a way that they are not squandered.
Wellbeing
If you want to learn to ride a skateboard or get better at maths, you need to practise. It's the same when you want to feel happier!
Here are some easy ideas to give Gratitude, Empathy, Mindfulness and Emotional Literacy a try every day. Because the more you practise, the better you will feel.
Let's Practice!
The inevitability of watching your children grow up
The challenging adjustment of moving from child to tween. Are you overindulging or just spoiling your child?
From colouring into becoming tweens — my daughters are growing up fast
(Shona Hendley, ABC Everyday)
Do you have a dedicated play area in your home? From where you hear the sound of laughter, gameplay happening, or toys being tossed about? For this author, she writes that the playroom in their home was the most used room by her daughters.
But, as her husband declared he was turning the now little-used room into his home office, she realised just how quickly the move from one stage of childhood to another — the tween years — had occurred.
'Not only had they stopped "playing" but now their time is spent doing other activities instead. From spending more time with friends to extracurricular activities of their own choosing and the type of music they listen to.'
This change came as a stark realisation for this mother, '… realising that they are growing up and doing it incredibly fast … well, that's challenging too'.
Tap the below link for the full story....
https://www.abc.net.au/everyday/the-inevitability-of-watching-your-children-grow-up/103024476
Podcast: Parental as Anything with Maggie Dent (ABC listen app)
Episode: How to prepare your kid for high school
Flourish Wellbeing eMagazine – November 2023

The November 2023 edition of Converge International's Flourish Health and Wellbeing eMag is now available.

Featured Articles:
Movember.

White Ribbon Day

An interview with James Cripps – Converge Consultant and First Nations Lead

Podcast – Laughter and Mental Health
Also in this edition:
What is addiction?

How to develop resilience during difficult times

Global sleep cultures

How bullying starts at work

Catching kindness

Cost of living money tips

Strength training for sports performance

And more!
Parents & Friends Association
Save the Dates!
Friday 24th November - PFA Community Picnic from 5pm to 7.30pm
Next Meeting - Tuesday 5th December - Where & Time TBC
Tuesday 12th December - Second-hand Uniform Sale 1pm - 2pm
Community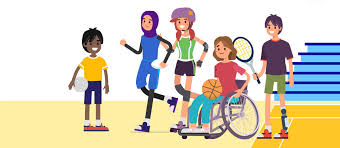 Term 4: Concluding on Wednesday 22nd November
The students participating, meet staff in the courtyard after school where they have some fruit before heading over to the school hall.
This program runs from 3.30pm to 4.45pm
We appreciate parents/guardians being prompt on pick up.
Enrolment forms are in the school foyer or can be found on PAM in the "Knowledge Bank" under forms and then selecting sporting schools or on the link below.
These forms need to be returned to the school office prior to your child/ren participating in the program.
If you have any further queries please contact the school office.
Every Tuesday for the rest of term 4
Icy poles for sale on Tuesday at 11.00am
50c per single Zooper Dooper (COINS ONLY PLEASE)
Foundation, Year 1 and 2 in the Courtyard
Year 3 to 6 sold from the Canteen
Funds raised will support our Mission activities
Out & About in Our Community
Marilla Smits, 13, and Cleo Tamasese will represent South West Pirates at a tournament for the first time. Picture by Justine McCullagh-Beasy
The players who were introduced to volleyball through school programs are among a new South West Pirates team bound for its first tournament.
Cleo Tamasese, 12, Marilla Smits, 13, and Mary Pantino, 12, are part of the Warrnambool association's under 17 team travelling to Horsham for its two-day tournament on November 18-19.
The 41st Annual Warrnambool Surf T Surf Fun Run/Walk event is once again being run on Sunday the 7th of January 2024. Last year OLHC won the school's Challenge. Our aim is to go back to back but also encourage young children to get out and be active with the added benefit of potentially raising funds for our school. The winner of the Challenge will have the most participants registered under your team's name across all 4 fun run events. The events are 10km run, 6km run, 6km walk and 3km Lap of the lake. The prize is a $1000 donation to the winning school. We will have runs on Saturday mornings starting this weekend 11th November. Keep your eye on DOJO

If would like to run in our team please click the link below and register.
Join my team, OLHC team to participate in the event, Warrnambool Surf T Surf Fun Run/Walk
https://raceroster.com/events/2024/71146/warrnambool-surf-t-surf-fun-runwalk/register?team=589525
Team code: OLHC 24
Athletes Foot School Rewards
Birthdays
Foundation
Tom Ryan
Piper Bongers
Yr 2
Mia Goss
Yr 3
Pippa Byrne
Eliza Lawrence
Yr 5
Paddy Clarke
Yr 6
Poppy Watson
Alena Hoy
Siena Kenneally
School Sponsorship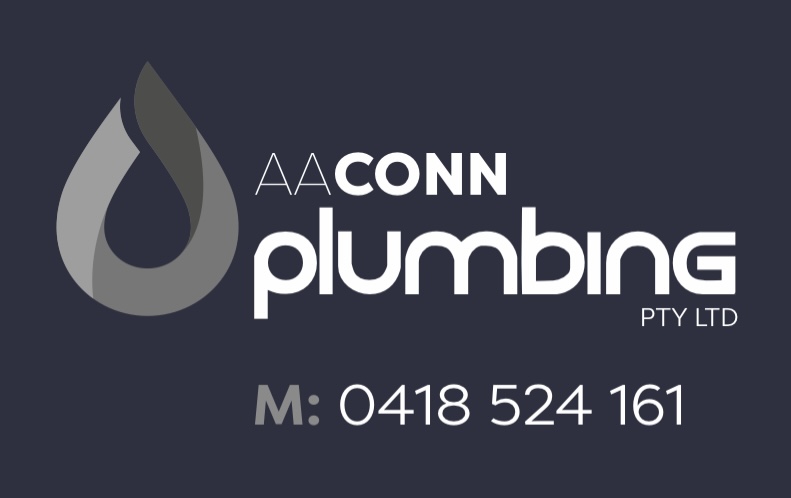 School Forms & Policies
Mobile Phone Policy & Form
Medication Administration Form
Asthma Action Plan
Camps, Sports & Excursions Funding Form
OLHC Lunch Order Menu 2023
Please clearly label your child's Name, Class, Order & Total Cost on a brown paper bag with the correct money inside.
Country Bus Travel Application
Jill Burgess - Administration/Bus Coordinator @ Brauer College
P: 5560 3888
E: Jillian.Burgess@education.vic.gov.au
TheirCare Before & After School Care - plus Vacation
& School Closure Day Care
WCC After School Care Information
LOWES Uniform Price List
OLHC Enrolment Form
OLHC 2023 Prospectus